BAG FILTER
TECHNOLOGY of the FAVORIT-JETPULSE
Bag filter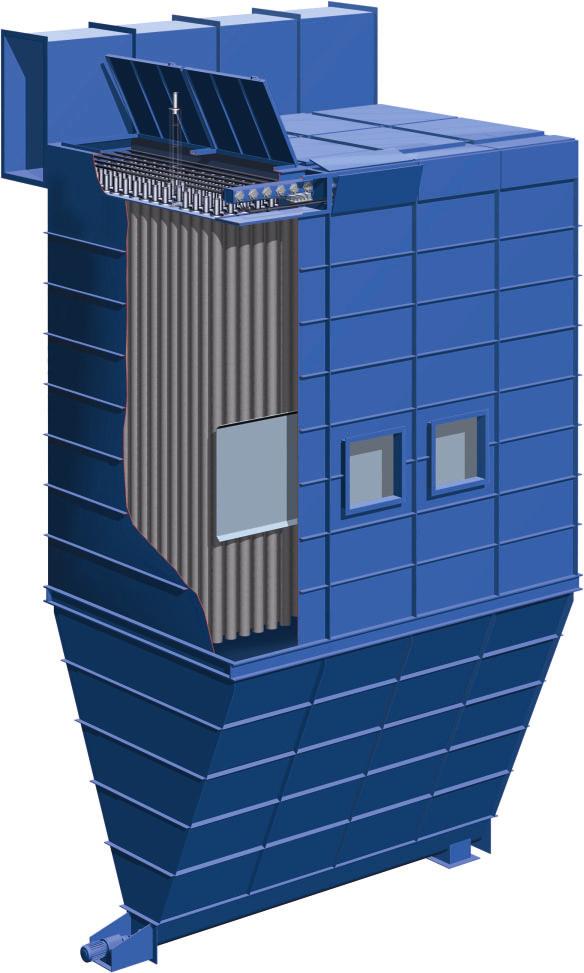 FAVORIT JETPULSE bag filters are compact fabric filters with fully automatic cleaning of the filter bags by compressed air pulses. They are used for the dry separation of dust particles or the recovery of useful dusts from air and other gas streams.
Equipped with the appropriate filter media, our bag filters easily fall below existing and expected future emission levels.
Compared to other filter systems, such as electrostatic precipitators, bag filters are characterized by a low investment cost. Fabric filters can be used at temperatures up to 260 °C.
Bag filters are particularly well suited for use in harsh, industrial environments and are used successfully in almost all industrial sectors.
Typical applications:
Dedusting of transport systems, e.g. in the cement industry.
Process filters
Environmental engineering plants for the building materials and metal industry
Our bag filters are available in different designs and can therefore be individually adapted to your application.
Use of modern JETPULSE technology for optimum cleaning (Fig. 2)
The existing distance between the compressed air accumulator with the integrated diaphragm valves and the clean gas housing enables effective thermal insulation of the compressed air accumulator.
This allows more efficient diaphragms to be used even at higher temperatures – long diaphragm service lives and lower spare parts costs are the result.
FAVORIT JETPULSE BAG FILTER
TYPE OVERVIEW
SERIES FILTER
16 – 2560 m³ filter area
DOUBLE FILTER
1056 – 5120 m² filter area

BUNKER TOUCHDOWN FILTER
16 – 800 m² filter area
FILTER HEAD
16 – 800 m² filter area
Favorit Jetpulse bag filters can be used up to 10,000 Pa and in pressure shock resistant design up to 1.4 bar.
In the metropolitan region
Questions?
Call us or use the contact form. Our sales team will be happy to advise you on all topics relating to filter technologies, plant engineering or spare parts procurement.